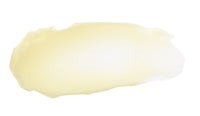 WHAT MAKES US DIFFERENT?
WE SPENT OVER A YEAR FORMULATING THE PERFECT LIP BALM, OBSESSING OVER EACH INGREDIENT TO DELIVER SUPERIOR LIP MOISTURE AND SUPPLENESS.
WE USE ONLY NON-PORE CLOGGING INGREDIENTS, MAKING OUR LIP BALM ACNE SAFE.
100% ORGANIC AND CLEAN. NO PARABANS, NON-TOXIC, NO PETROLEUM. MADE IN THE U.S.A.
REVIEWS
I use my Balmstix every morning after washing my face. By the time I apply my lipstick - my lips are perfectly primed for a flawless lipstick application, and it keeps my lips hydrated all day! I really can't imagine my daily routine without it now.

Joanna P.
I am a lip balm lover! I've collected so many from high end brands through the years thinking that the cost must mean they will be better than the grocery store stuff I used in my younger years. I was SO wrong! I tried Balmstix for the first time during the winter months. My husband and I instantly fell in love with it! Your lips feel moisturized yet not greased up. The scent is perfect for men and women, which solved one of my biggest issues. Now through the pandemic I can wear Balmstix under my mask without it becoming a suction for a greasy disaster. All this to say...I'm a believer of Balmstix. 

Victoria B.
I enjoy the peppermint and rosemary scent, it is super refreshing! I love putting it on for a mid-day pick me up. It feels amazing on my lips (one of the best I've tried) and I'll even use it on my cuticles. Everyone I've introduced it to loves it too!

Marissa C.